evoluzione bonsai youtube channel
Video from 16 to 20
---
---
Pinus mugo Bonsai by Enzo Mugo Ferrari - Winner at the EBA Vilnius Convention 2015 .

---
Bonsai Repotting - The Right Way - by Luca Bragazzi
---
Advanced Technique: Yew Bonsai Sekijoju style by Andres Alvarez Jglesias
---
Pinus sylvestris Bonsai. Amazing transformation. by Mariusz Komsta (collection Luis Vallejo)
---
Pinus mugo Bonsai Kengai style by Enzo Mugo Ferrari
---
Fornito da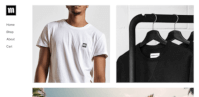 Crea il tuo sito web unico con modelli personalizzabili.